View all posts
Synergy Bank Hosts Bayou Lemonade Day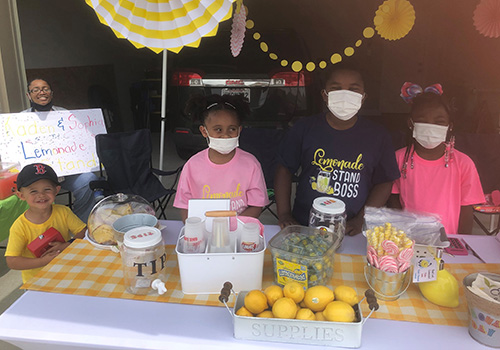 Synergy Bank partnered with local businesses to bring Lemonade Day to the Bayou Region.
Lemonade Day is a free educational initiative designed to teach children how to start, own, and operate their own lemonade stand. Having a lemonade stand teaches financial responsibility, while also shaping our future business leaders, social advocates, community volunteers, and forward-thinking citizens of tomorrow.
More than 75 children registered to participate in Bayou Lemonade Day throughout Terrebonne and Lafourche Parishes. Each "lemonader" received a free Lemonade Day kit which contained helpful items for their big day including an apron, money bag, cups, lemonade, lemon squeezer, activity sheets, and much more! The kits were provided in partnership by Synergy Bank, Raising Canes, Rouses, Terrebonne Parish Libraries, and Lafourche Parish Libraries.
On Lemonade Day, random participants also received gift cards and activity bags from Bayou Lemonade Day partners as well, while Liana's Lemonade Stand won Best Decorated Stand and received prizes as well.
We look forward to next year's Bayou Lemonade Day!