View all posts
Synergy Bancshares Appoints New Director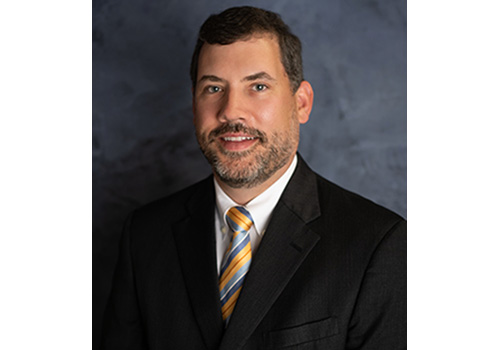 Synergy Bancshares, Inc., the holding company of Synergy Bank announced today that the Company's Board of Directors has appointed Dr. Christopher Rodrigue to the Board of Directors of Synergy Bank. The announcement was made by Jerry P. Ledet, Jr., Synergy Bank President and Chief Executive Officer (CEO).
Dr. Rodrigue is an Obstetrician-Gynecologist at Thibodaux Women's Clinic. A native of Thibodaux, he graduated from E.D. White High School. Dr. Rodrigue received his undergraduate degree from Louisiana State University and obtained his Medical Degree from LSU Health Sciences Center in Shreveport. He completed his Ob-Gyn Residency at Ochsner Clinic Foundation, where he also served as Chief Resident and President of the Resident Quality Council. He currently serves as Vice-Chief of Staff for Thibodaux Regional Health System.
Dr. Rodrigue is a member of the American College of Obstetrics and Gynecology, the Lafourche Parish Medical Society, and serves on the Council on Legislation for the Louisiana State Medical Society. He has served on the board of the Bayou Country Children's Museum and is a member of the Rotary Club of Thibodaux.
"On behalf of Synergy's Board of Directors, I am pleased to welcome Dr. Rodrigue as our new board member," said Morris P. Hebert, Synergy Bank Board Chair. "Christopher brings a wealth of knowledge in the healthcare industry and a strong commitment to our community that aligns with the core values of our bank."
Synergy Bank is a locally owned community bank with six locations serving Terrebonne and Lafourche Parishes. As of June 30, 2021, Synergy's total assets equaled $745 million. For more information about Synergy Bank, visit www.banksynergy.com.