View all posts
Synergy Bancshares Completes Its Acquisition of Peoples Bancshares of Pointe Coupee Parish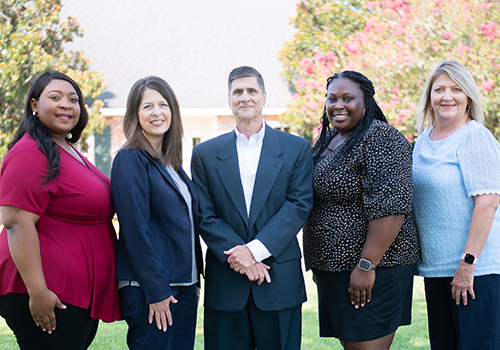 Synergy Bancshares, Inc., Houma, Louisiana ("Synergy Bancshares"), the holding company of Synergy Bank, today announced the completion of its acquisition of Peoples Bancshares of Pointe Coupee Parish, Inc., New Roads, Louisiana ("Peoples Bancshares") and its wholly-owned subsidiary, The Peoples Bank and Trust Company of Pointe Coupee Parish, Louisiana ("Peoples Bank"). The acquisition became effective following the close of business on August 18, 2023. In connection with the completion of the acquisition, Peoples Bancshares merged with and into Synergy Bancshares, with Synergy Bancshares surviving the merger, and Peoples Bank merged with and into Synergy Bank, with Synergy Bank surviving the merger.
"At Synergy, we believe there is strength in community," Morris P. Hebert, Synergy Bancshares' Chairman, said. "We are pleased to welcome our new customers, employees, and shareholders to Synergy Bank as we continue our mission of delivering the highest level of expertise that the banking industry has to offer while addressing the unique needs of the communities we serve."
With this acquisition, Synergy Bancshares expands its presence in the Baton Rouge and surrounding area market. Following completion of this transaction, Synergy Bancshares has approximately $1.15 billion in total assets, $722 million in loans, and $979 million in deposits.
"We are excited to bring our brand of local banking to Pointe Coupee, Baton Rouge, and beyond," Jerry Ledet, Jr., Synergy Bank's President and CEO, said. "Our team in this region is comprised of the same friendly faces customers already know and love, who are committed to excellent customer service and dedicated to their communities."
In connection with the completion of the acquisition, Stephen P. David, President and CEO of Peoples Bank, has joined the Boards of Directors of Synergy Bancshares and Synergy Bank. Mr. David will serve as Market President of Synergy Bank.
Fenimore Kay Harrison LLP served as legal adviser and CC Capital Advisors served as financial advisor to Synergy Bancshares. Maynard Nexsen P.C. served as legal advisor and American Planning Corporation served as financial advisor to Peoples Bancshares.